Services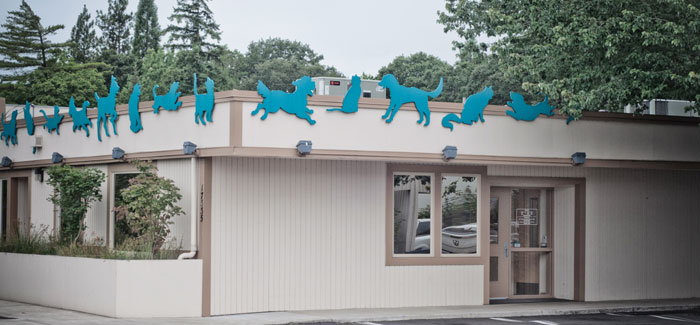 Health Care & Vaccinations
Annual wellness examinations are very important to provide the best preventative care for your pet. We recommend annual examinations and tailor a vaccine protocol to fit your pets' needs.
Senior Wellness
Geriatric pets have special needs. In addition to annual exams, we recommend blood screening, weight management and nutritional support to assist in ensuring quality of life for older animals.
Flea and Heartworm Prevention
Fleas and flea allergy are still among the most common skin problems seen in cats and dogs. Fleas are a problem year round in Oregon and we can provide safe and effective prevention for your pet. Many products combine flea and heartworm control. We can help determine which product is best for your pet.
Radiology
Radiographs, or x-rays, are an important diagnostic tool to evaluate the musculoskeletal system, as well as internal organs in the chest and abdomen. We have recently upgraded to digital radiology, which greatly enhances image quality. All x-rays taken in the hospital are uploaded to a radiology specialist for further interpretation.
Ultrasound
Ultrasound is a non-invasive, painless way to evaluate the internal organs. It can also be used for pregnancy diagnosis and monitoring.
Reproductive Services
We have many years experience with OFA and Penn Hip certification and have upgraded to a digital radiology system. We provide reproductive support with bitches in heat and during pregnancy, as well as puppy care as they are growing and developing.
Pain Management
A variety of pain and anti-inflammatory medications are available for pets with traumatic injuries as well as those who have undergone surgery. These medications can also dramatically improve the quality of life for older animals with arthritis or other painful conditions. Long-term use of medications may require monitoring of internal organs with blood screening.
Nutritional Support
There are many excellent diets and nutritional supplements appropriate for developing animals, specific organ support and aging animals. We can help you find a nutritional program for your pets.
Surgery
All doctors on staff perform surgeries and are skilled with using a laser for procedures when appropriate. A local surgical specialist is available to come in for more involved cases.
Sterilization Procedures
Spaying or neutering not only helps control animal populations, but in most pets, provides a healthier life by preventing reproductive diseases and some cancers.
Microchipping
Microchips are permanent identification to reunite lost pets with owners. We can easily insert a microchip at any age for cats and dogs.
Resources
When needed, we can recommend a variety of excellent board certified specialists in the Portland area for ophthalmology, dermatology, neurology, internal medicine, orthopedics, dentistry and oncology.
Boarding
We have limited boarding space, but do offer our space to clients or animals that may require medical attention or close monitoring.
Euthanasia & Cremation Services
The decision to euthanize your pet is never easy. Our caring staff can help you with your decision and provide aftercare information and services.