Our Veterinarians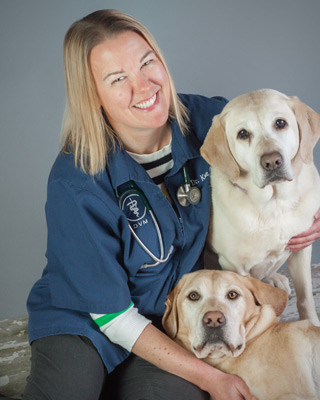 Kate Gribskov, DVM
Dr. Kate Gribskov graduated from Oregon State College of Veterinary Medicine in 2005. She stared her career at Cornelius Veterinary Clinic. She officially joined Aloha Dog and Cat Hospital as a veterinarian in June of 2008, but has worked at the clinic in various roles since she was a kid. Although she enjoys many aspects of veterinary practice, some of her special interests include dermatology and pain management. In her free time she keeps busy with many travel adventures and also enjoys skiing and hiking with her two yellow labs, Daily and Usher. Completing her pet family is a handsome orange tabby, George.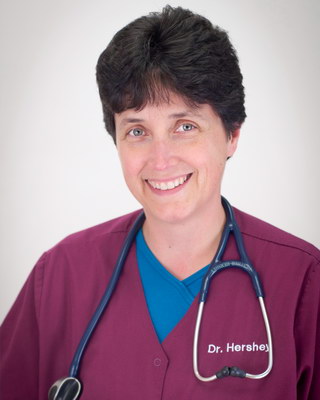 Heather Hershey, DVM
Dr. Heather Hershey is an Oregon native, raised in Salem. She attended University of Washington for undergraduate, and graduated from Oregon State University College of Veterinary medicine in 1993. Dr. Hershey enjoys all aspects of small animal practice but her strongest interests are in preventative medicine, client education and strengthening the bond between people and their pets. Heather is an avid gardener and enjoys walking and playing with her dogs, Jigsaw and Gardener, and her two cats, Scout and Phoenix.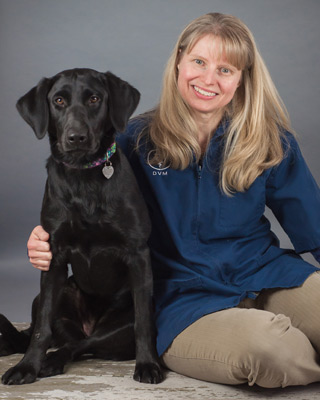 Lisa McGarvey, DVM
Dr. Lisa McGarvey was raised in North Dakota, but found her way to Oregon after graduating from the University of Minnesota College of Veterinary Medicine in 1999. She joined Aloha Dog and Cat in 2001. As a veterinarian, Lisa enjoys being able to provide compassion and knowledge to her clients to allow them to make informed decisions for their pets care. Most of Lisa's free time is occupied with her young family, a little boy and new baby girl, as well as two furry kids-a goofy yellow lab, Murray and equally goofy cat, Sam. When not adventuring with family, Lisa also enjoys running half and full marathons, snowboarding and hiking in this beautiful part of the world.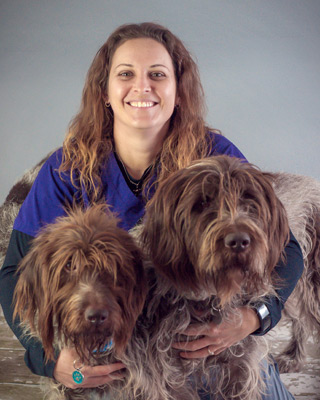 Amanda Messer, DVM
Dr. Amanda Messer grew up in the southeastern United States and knew early in life that she waned to be a veterinarian. In 2005 she received her BS in Biological Sciences from Kennesaw State University. She and her husband moved across the country to attend Washington State University wher she received her DVM in 2011. Following graduation she completed a one year rotation internship in small animal surgery and medicine at the VCA Sacramento Veterinary Referral Center. During her career she has developed a special interest in orthopedic and soft tissue surgery. Amanda also has Penn Hip certification and is comfortable with taking OFA radiographs. Amanda shares her home with her two pointers, Walle and Eva. Plus a new addition of an orange Tabby, Mango. In her free time, she and her husband like to enjoy the great outdoors of Oregon with their furry friends.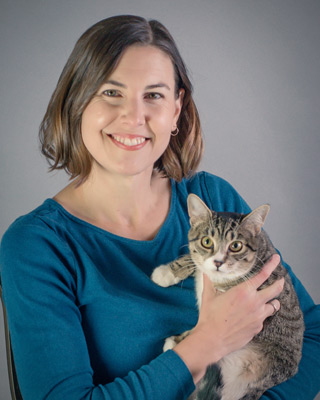 Lisa Thrower, DVM
Dr. Lisa Thrower has been with Aloha Dog and Cat Hospital as a veterinarian since graduation from Oregon State University College of Veterinary Medicine since 1999. She enjoys being associated with a hospital that can provide excellent health care and preventative medicine in a team atmosphere. Dr. Thrower has special interests in general medicine, dermatology, surgery and dental care. She also is able to provide BAER hearing tests for puppies. Much of her free time is spent with her husband attending their sons sporting events or Cub Scout meetings, or volunteering at her boys' school. Lisa and her family have 2 sweet guinea pigs, Rosie and Sundae and a silly young cat named Mari.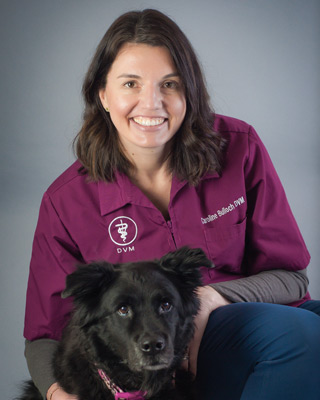 Caroline Bulloch, DVM
Dr. Caroline Bulloch was born in Tucson, Arizona and was raised in Tuscon and Albuquerque, NM. She received her undergraduate degree from Lewis and Clark College and her DVM from University of Wisconsin-Madison in 2008 (Go Badgers!). She joined the team at Aloha Dog and Cat in December 2016. Caroline lives in the Bethany area with her husband, two young daughters, two orange kitties and one loyal dog Lucy, who comes to work with her each day. Caroline's primary veterinary interests are internal medicine, preventative care and client education. Outside the clinic, she loves to be outdoors as much as possible–hiking or biking with her family and visiting the coast as often as she can.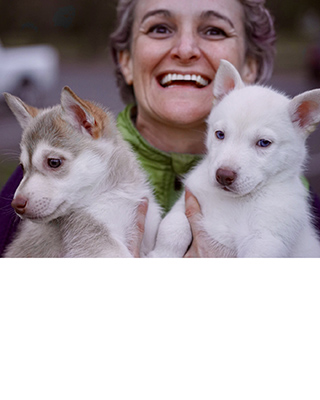 Heather Kernan, DVM
Dr. Heather Kernan is a 2004 graduate of Washington State University. She has always loved her animals like they are family and knows how much joy and meaning they bring to our lives. She grew up in the Southwest and returned there to practice veterinary medicine in the early part of her career. While in school she fell in love with the beauty of the Pacifc Northwest and returned with her family to the Portland area in 2013. Her practice philosophy is centered on the importance of the human animal bond and keeping pets healthy and happy. Clinical interests are general medicine, preventive care, dermatology, and internal medicine. What she likes best about Aloha Dog and Cat hospital is the strong collaborative team and quality of care that is provided to patients. When not at the clinic she enjoys exploring the wilderness with her pack of husky boys.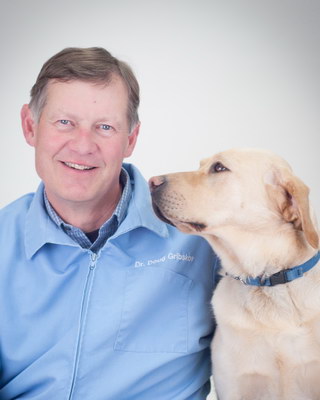 Doug Gribskov, DVM
Dr. Doug Gribskov is a graduate of Oregon State and UC Davis Veterinary school, and is one of Aloha Dog and Cat's founding members. After 37 great years here at the hospital, he has decided to try some other fun activities. He hopes to spend more time with his grandchildren, his tractor, his dogs, golf clubs, and skis. Though his status may be "sort of semi-officially retired," we still may see him around if we need his great surgical skills, or just to tell us about what a great time he's having and rub it in a little. We miss him, but wish him the best in his "semi-retirement."